Directors
Michael A. Davis, Chairman
Gerald R. Cysewski, Ph.D.
Nancy Katz
Walter B. Menzel
David Mulder
David L. Vied

Management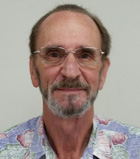 Gerald R. Cysewski, Ph.D.,
Chief Executive Officer
Dr. Cysewski co-founded the Company in 1983 and has served as a director of the Company since that time. Until June 1996, he also served as Scientific Director. From March 1990 to May 2008, Dr. Cysewski served as President and Chief Executive Officer of the Company and in October 1990 was also appointed to the position of Chairman of the Board. From 1988 to November 1990, he served as Vice Chairman of the Company. From 1980 to 1982, Dr. Cysewski was Group Leader of Microalgae Research and Development at Battelle Northwest, a major contract research and development firm. From 1976 to 1980, Dr. Cysewski was an assistant professor in the Department of Chemical and Nuclear Engineering at the University of California, Santa Barbara, where he received a two-year grant from the National Science Foundation to develop a culture system for blue-green algae. Dr. Cysewski received his doctorate in Chemical Engineering from the University of California at Berkeley.
Mawae Morton
President
Mr. Morton was Chief Executive Officer of HBE BiorefineryCo, a Hawaii based forestry and bioenergy development company, and President of Matariki Group LLC, which provides consulting services for project development with a focus on renewable energy, forestry, agribusiness and environmental planning. Mr. Morton has also served as the Strategic Resource Manager for Kamehameha Schools, the largest land owner in Hawaii, and Managing Director at Merica International, a privately owned group of companies with global interests in the renewable energy sector. In New Zealand, Mr. Morton was a Senior Consultant with KPMG Consulting with projects in New Zealand, China, Singapore, Japan, and Silicon Valley, California. He holds a Master's degree in Public Policy from Victoria University of Wellington and a Bachelor's degree in agriculture from Massy University, in New Zealand.

Jole Deal
Chief Financial Officer, Vice President of Finance and Administration, Treasurer and Secretary
Ms. Deal joined Cyanotech in August 2011. She was Chief Financial Officer of Puretek Corporation, a private manufacturer of nutritional supplements, generic pharmaceuticals and beauty care products ($50 million per annum), based in San Fernando, California, from 2009. Previously she was Divisional Vice President and Controller of Pharmavite LLC, manufacturer/marketer of Nature Made vitamins and dietary supplements ($500 million per annum), based in Northridge, California (a U.S. subsidiary of Otsuka Pharmaceutical Co., Ltd. of Tokyo), for four years, before which she held Pharmavite positions as Director, Sales and Marketing Finance for four years; Director, Financial Planning and Analysis / Manager, Financial Planning & Analysis for eight years; and Manager, Intercompany Projects for three years. Previously, she was Audit Senior at Touche Ross / Deloitte & Touche.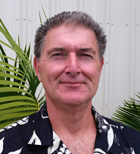 Gerard "Gerry" Watts
Chief Operations Officer
Mr. Watts joined Cyanotech in 2014 with more than 30 years' experience in the Food and Agribusiness industry. Most recently he advised and guided domestic and international firms with regard to fundamental and strategic issues associated with the global produce business. Previously, he was COO / GM at North Shore Greenhouses, a grower and shipper of living herbs produced in hydroponic greenhouses. Earlier, he was President of SunOpta Foods / SunOpta International Fruit Group, a $175 million vertically integrated manufacturer, distributor and redistributor of fresh fruit; VP, GM – Maui Land and Pineapple Company in Maui, Hawaii, where he directed all business operations for the Pineapple Division; and he capped more than 20 years with Calavo Growers Inc. of Santa Paula, California as VP, North American Operations / VP, GM Calavo de Mexico International.

Glenn D. Jensen
Vice President – Operations
Mr. Jensen has served as Vice President – Operations since May 1993. He joined Cyanotech in 1984 as Process Manager and was promoted to Production Manager in 1991, in which position he served until his promotion to Vice President – Operations. Prior to joining Cyanotech, Mr. Jensen worked for three years as a plant engineer at a spirulina production facility, Cal-Alga, near Fresno, California. Mr. Jensen holds a B.S. degree in Health Science from California State University, Fresno.

Jen Johansen
Vice President of Quality & Regulatory Affairs
Jen Johansen has a life-long commitment to health and optimal vitality through the utilization of natural products. Today she oversees the Quality Control & Regulatory Affairs Department for Cyanotech Corporation. Ms. Johansen has 10 years of experience in quality and regulatory. She is a member of the Regulatory Affairs Professional Society, and is an American Society of Quality certified HACCP Auditor. She has utilized her expertise to position Cyanotech for full compliance to FDA's Good Manufacturing Practices (GMP) for Dietary Supplements, and achievement of the Natural Product's Association GMP Certification in 2007. She attended the University of Oregon on a full athletic scholarship for basketball and obtained her degree in Psychology, with a minor in Organic Chemistry.