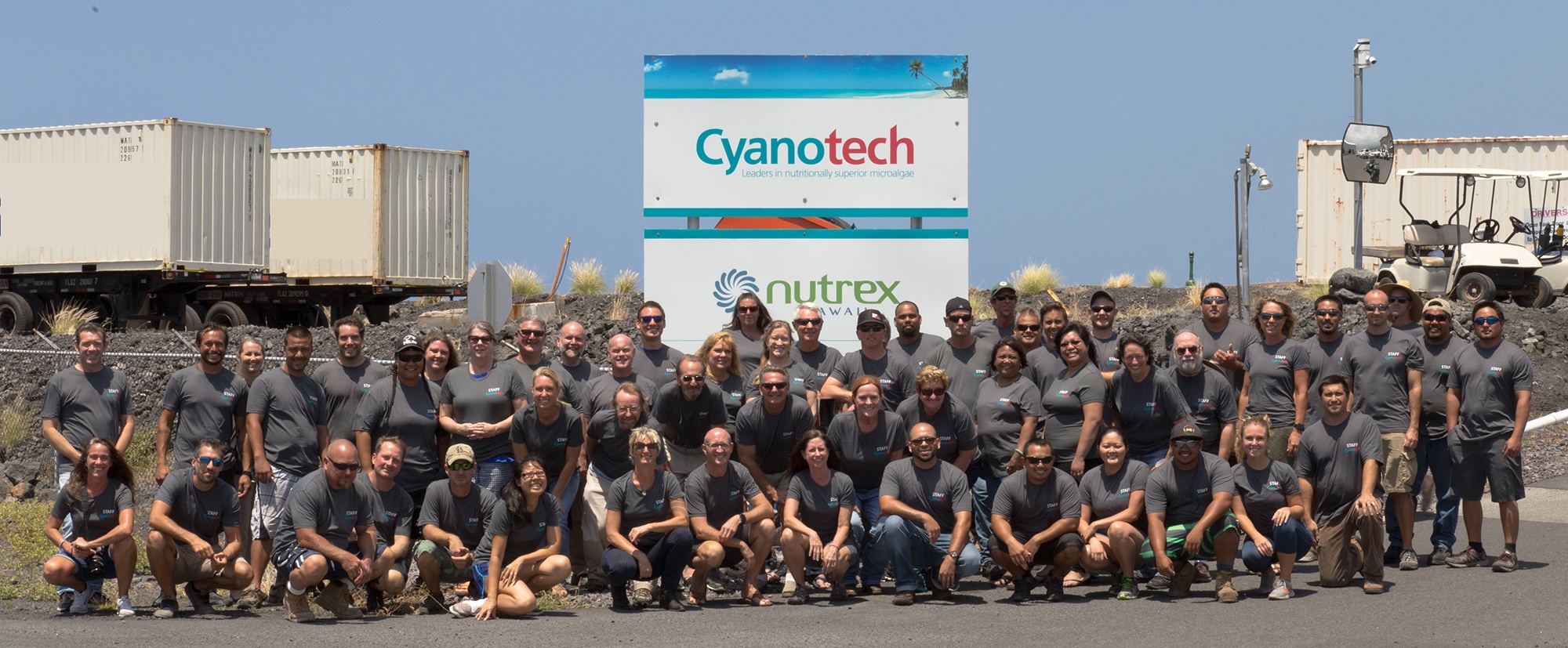 EVERYTHING WE DO IS DRIVEN BY OUR MISSION:
Fulfilling the promise of WHOLE HEALTH through
Hawaiian
microalgae.
Our Values: Integrity. Well Being. 'Ohana.
We have a passion for our products and respect for one another. Teamwork and collaboration are important elements of how our work gets done.
Integrity — Be trustworthy and honest
Adherence to moral and ethical principles; soundness of moral character; honesty; the state of being whole, entire, or undiminished; a sound, unimpaired, or perfect condition.
Well Being — Be safe and grow
A good or satisfactory condition of existence; a state characterized by health, happiness, and prosperity; welfare.
'Ohana — Work as a team
We are an extended family showing mutual respect in how we communicate, cooperate, and care for each other. Part of Hawaiian culture, 'ohana means family (in an extended sense of the term, including blood-related, adoptive or intentional). The concept emphasizes that families are bound together and members must cooperate and remember one another.